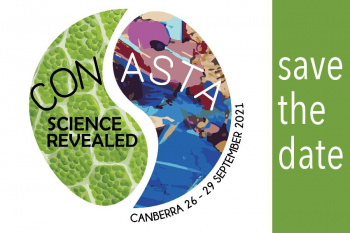 Save the Date for CONASTA 69, the annual science education conference of the Australian Science Teachers Association (ASTA). In 2021 CONASTA will be hosted by the Science Educators Association of the ACT (SEA*ACT) from 26–29 September.
The CONASTA 69 theme of 'Science Revealed' has been chosen to showcase all that Canberra has to offer as a science City.
More details to come!