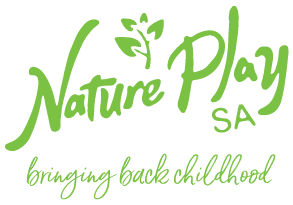 Each month we will be featuring an excursion that you might find useful to get your students out of the classroom! If you have any recommendations to add, send us an email!
June 2021
Nature Play SA Incursions & Excursions
The nature-inspired education programs are tailored to suit your students and their stage of learning. All programs are aligned with the Early Years Learning Framework and Australian Curriculum and showcase approaches to learning in the outdoors. Through the programs students will;
Develop specific skills and knowledge to be confident and capable operators in the outdoors.
Explore human-nature relationships and steps to engage with nature and culture in a positive and meaningful way.
Take action to live a more sustainable life and share messages of hope for the conservation of local flora and fauna.
Identify ways they can influence their own health and wellbeing through nature connection and being active in the outdoors.
Also, check out the Educators resource hub here, where you will find a selection of lesson plans and curriculum resources curated from leading organisations around the world and developed by the Nature Play team to support learning in outdoor environments.
May 2021
Nature Education Centre
The Nature Education Centre (NEC) is an Adelaide based not-for-profit organisation that provides a hands-on approach to learning about the environment. Nature Education Centre welcome all schools, kindergartens, childcare centres and educational institutions in the Adelaide metropolitan area as members. (Please note, they do not take individual membership). NEC makes school visits, and loans animals, natural history specimens and a range of fascinating kits to members in order to get young people interested in the study of nature. Visit the Nature Education Centre or have their Education Officer visit your school with a range of exciting native animals for your students to study and touch. Talks are suitable for children of all ages and provide a valuable hands-on learning experience. They can tailor talks to your chosen topic within the Australian Curriculum. Popular topics include:
Native Australian Animals (including insects, frogs, reptiles and marsupials)
Minibeasts
Habitats
Special features / classifications / adaptations
Lifecycles / changes
Click here for information on their talks.
April 2021
MOD.ULE
WHOLE DAY WORKSHOP PROGRAM
MOD.ULE is a full day learning program designed in collaboration between MOD. and UniSA Connect. MOD.ULE consists of a number of interactive, focused activities that allow students to further explore the themes and concepts of the MOD exhibition IT'S COMPLICATED.
MOD.ULE is a program specifically aimed at year 10 classes. It is limited to a group size of 32 students. Find out more here.