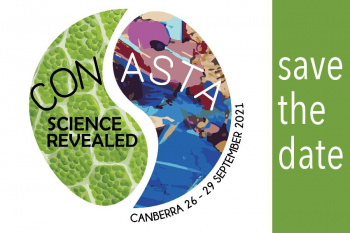 We regret to inform you that CONASTA 69 must be cancelled until further notice. Registrants: Please check your emails for updates.
CONASTA is the annual science education conference of the Australian Science Teachers Association (ASTA). In 2021 CONASTA will be hosted by the Science Educators' Association of the Australian Capital Territory (SEAACT) and will be held from 26-29 September.
The CONASTA 69 theme of 'Science Revealed' has been chosen to inspire all educators to focus on the less obvious and most intriguing aspects of science and how this contributes to the broader body of scientific knowledge that supports breakthrough technologies. CONASTA 69 will also focus on the celebration and successes of science, particularly Australian science, and will explore the vital role of science in our future.
CONASTA 69 is an in-person conference being held and co-delivered in two spacious and grand side-by-side colleges. The conference venue is located within walking distance to the highly acclaimed Kingston precinct, known for its vibrant nightlife, prestigious hotels, and lakefront views.
All workshops and seminars will be delivered on-site, with over 100 course options to choose from over the 3-days. All sessions will be recorded and made available for 90 days following the conference for all participants to view the courses you might have missed!
For full details and to view the program visit the website here.