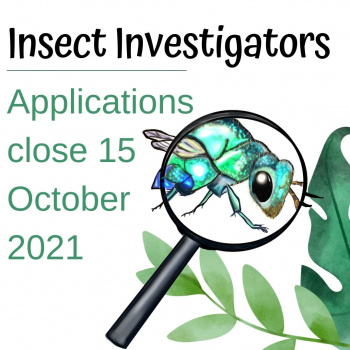 SASTA are a proud partner in the Insect Investigators Citizen Science Project! Insect Investigators is now open for applications from regional and remote schools in Qld, WA and SA to join the project in 2022 and help scientists learn about their local insects.
Schools who are chosen to be part of the project will run a Malaise trap, which catches flying insects, in an area of native vegetation on or near their school yard. With the help of scientists, schools will learn about the insects they catch, and may even discover new species!
Apply by 15 October 2021.
Visit the website for more details and to apply: http://insectinvestigators.com.au
Read the media release here.