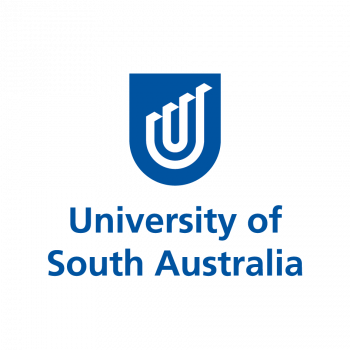 Each month we will be featuring an excursion that you might find useful to get your students out of the classroom! If you have any recommendations to add, send us an email!
November 2021
Project Live UniSA: Excursion
The UniSA Mawson Lakes Campus features two dedicated student lab spaces for displaying and interacting with immersive visualisations: the Panorama Room that houses a 180-degree multi-projector panoramic display, and our VR Studio that houses a bank of virtual reality workstations and headsets. Both spaces are available for workshops and tours. Project LIVE is directly adjacent to the Adelaide Planetarium – an eight-metre dome that can brilliantly recreate the night sky and display full-dome images and movies.
October 2021
Sciren
Sciren is a science translation group focussed on engaging everyone in the world of science. We want everyone to feel they can understand science and help them appreciate the world around them. We translate the science of the everyday world through fun hands-on activities and workshops. We can fit in a small activity to tie up your lessons at the end of the year, like DNA extractions, Christmas chromatography craft and more.
Get in touch to discuss our packages for more indepth workshops and incursions that can align to your classroom teachings, for example, our bioplastics practical that bridges food chemistry, organic chemistry and polymer science. These are well suited for booking ahead of the 2022 calendar year, helping your planning in the classroom.
Dr Bianca is a plant biotechnologist passionate about the science of plants. Her excitement will get your class buzzing with science knowledge!
Contact us today at sciren.com.au or book now.
September 2021
Mission to Mars at Hamilton Space School
Mission to Mars is a full-day, scenario-based program, taking place at the Mike Roach Space Education Centre at Hamilton Secondary College in Adelaide.
Students work in teams and use problem-solving skills to successfully complete a geological survey on the surface of Mars. Participants act as astronauts, mission controllers and research scientists in an environment that simulates real-life space explorations.
August 2021
National Science Week Events in SA
There are a lots of ways you can get your students, class, year level, school and community involved in National Science Week. In-person events, virtual tours, webcasts, talks, DIY experiments, quizzes, citizen science and competitions. Discover online and real world activities to join in. Check out the events in SA here.
July 2021
Duke at the Zoo
Most teachers know all about the Australian Curriculum linked learning experiences, events and resources available through Zoos South Australia. However, have you heard about Duke at the Zoo?
Zoos South Australia is the first zoo in the world to be an accredited Duke of Edinburgh's International Award Centre.
The Duke of Edinburgh's International Award is a leading structured (non-formal education) youth development program, empowering young people to explore their full potential and find their purpose, passion and place in the world, regardless of their location or circumstance.
The Zoos SA program is open to adventurers aged 16-24, and will run as a course parallel to the school year, February to November 2022 with two groups based from either Adelaide Zoo or Monarto Safari Park. Find out more and register your interest in the 2022 program here.
June 2021
Nature Play SA Incursions & Excursions
The nature-inspired education programs are tailored to suit your students and their stage of learning. All programs are aligned with the Early Years Learning Framework and Australian Curriculum and showcase approaches to learning in the outdoors. Through the programs students will;
Develop specific skills and knowledge to be confident and capable operators in the outdoors.
Explore human-nature relationships and steps to engage with nature and culture in a positive and meaningful way.
Take action to live a more sustainable life and share messages of hope for the conservation of local flora and fauna.
Identify ways they can influence their own health and wellbeing through nature connection and being active in the outdoors.
Also, check out the Educators resource hub here, where you will find a selection of lesson plans and curriculum resources curated from leading organisations around the world and developed by the Nature Play team to support learning in outdoor environments.
May 2021
Nature Education Centre
The Nature Education Centre (NEC) is an Adelaide based not-for-profit organisation that provides a hands-on approach to learning about the environment. Nature Education Centre welcome all schools, kindergartens, childcare centres and educational institutions in the Adelaide metropolitan area as members. (Please note, they do not take individual membership). NEC makes school visits, and loans animals, natural history specimens and a range of fascinating kits to members in order to get young people interested in the study of nature. Visit the Nature Education Centre or have their Education Officer visit your school with a range of exciting native animals for your students to study and touch. Talks are suitable for children of all ages and provide a valuable hands-on learning experience. They can tailor talks to your chosen topic within the Australian Curriculum. Popular topics include:
Native Australian Animals (including insects, frogs, reptiles and marsupials)
Minibeasts
Habitats
Special features / classifications / adaptations
Lifecycles / changes
Click here for information on their talks.
April 2021
MOD.ULE
WHOLE DAY WORKSHOP PROGRAM
MOD.ULE is a full day learning program designed in collaboration between MOD. and UniSA Connect. MOD.ULE consists of a number of interactive, focused activities that allow students to further explore the themes and concepts of the MOD exhibition IT'S COMPLICATED.
MOD.ULE is a program specifically aimed at year 10 classes. It is limited to a group size of 32 students. Find out more here.