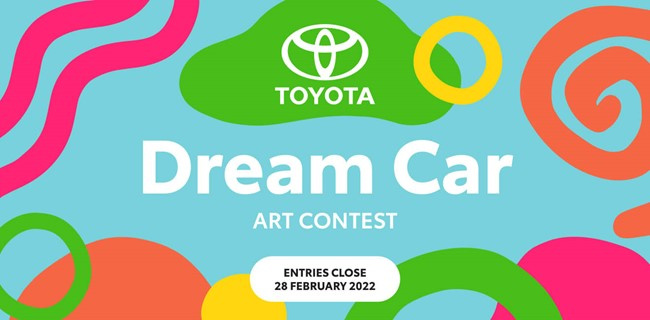 If you could create a dream car that cared for the environment, what would it do? That's the question Toyota is asking young people in the 16th Toyota Dream Car Art Contest.

About more than just aesthetics, the contest encourages students to imagine innovative solutions to some of today's biggest environmental issues.

It couldn't be easier - or more fun - to participate with your class. Here's how:
Head to the Cool Australia website and download one of the Dream Car lessons. There's a bunch of activities for F - Year 10, and even a handy Learn@Home activity students can do over the holidays.
Get your students creating! Each Dream Car must be hand-drawn or painted on A3 or A4 paper.
Snap or scan your students' artwork and submit through the dedicated entry page. To make things really easy, Dream Cars can be uploaded in bulk, but all entries are judged individually.

And if being creative wasn't reason enough to participate, there are some amazing prizes up for grabs, including:
$100 VISA gift cards for five early bird entries submitted by 10 December 2021 (the early bird catches the worm!)
$275 VISA gift cards for the top eight entries in each of the three age groups (under 8, 8-11 years, 12-15 years)
$2500 VISA gift cards for the overall winning entry and their school (bonus!)

Toyota has also made it simple to celebrate the participation of all young people with a colourful Certificate of Acknowledgment. All you need to do is download, press print, and fill 'em in!

The Toyota Dream Car Art Contest runs until 28 February 2022, so it's the perfect end-of-year activity and ideal to integrate into your planning for Term 1.

P.S. Please hold on to your students' original artwork. They'll need to provide it to Toyota if they win!