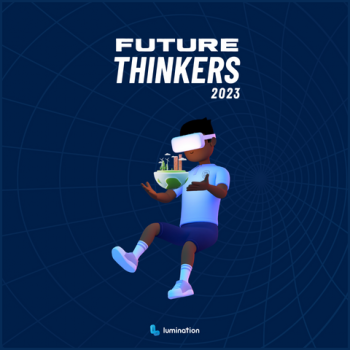 Future Thinkers 2023 is a futures-focused design thinking challenge that gives students the opportunity to solve real world problems using immersive learning.This year's theme is 'EcoRangers: Sustainability in Australia'.
Students will be introduced to the use of immersive technologies such as augmented reality (AR), virtual reality (VR), coding, 3D modelling and virtual world development. The problem participating students would need to solve is: "Invent or innovate a product or service that will influence Australian sustainability positively and leave a lasting impact". Future Thinkers is open to students in Year 5, Year 6 or Year 9 attending school in South Australia.
Find out more about Future Thinkers 2023 here.