News and Announcements view all >
Website launch: Nova | Science for curious minds
01/07/2015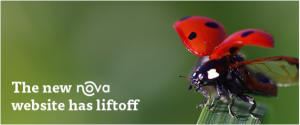 Nova: Science for curious minds
Nova provides jargon-free, accessible information covering the breadth of scientific disciplines. The website has a rich supply of photos, infographics, videos, animations, interactive elements...
Recommended Video: TED Talks
30/06/2015

50 TED Talks Every Educator Should Check Out (2014 Edition)
"These are the best TED Talks for any educator because they make us laugh, warm our hearts, break down...