SASTA Early Careers Teachers Conference 2016
22/07/2016
Registrations are now open for the SASTA Early Career Teachers Conference.
WHEN: Friday 14th October 2016
WHERE: Immanuel College, Novar Gardens
TIMES: 8.30am to 4.30pm
The program...
Oliphant Science Awards 2016 - Open Day!
11/07/2016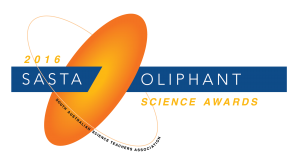 WHEN: Sunday 28th August 2016
WHERE: Festival Functions, 292 Findon Road, Findon
TIME: 12noon to 4pm
PRICE: Gold Coin Donation
With activities and shows for the kids, food and...