News and Announcements view all >
Cool Australia's Enviroweek 2015: August 30 - September 5
28/07/2015

Cool Australia's Enviroweek
Enviroweek is a fully integrated flexible and adaptable national schools event offering resources and prizes to engage and connect Aussie kids from 3-18 years.
Students take...
Website launch: Nova | Science for curious minds
01/07/2015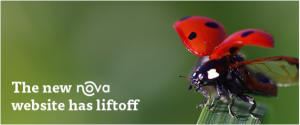 Nova: Science for curious minds
Nova provides jargon-free, accessible information covering the breadth of scientific disciplines. The website has a rich supply of photos, infographics, videos, animations, interactive elements...